MEET YOUR INDY CRASH BOARD OF DIRECTORS!
Our Board of Directors page will be updated soon for our 2018-2019 season!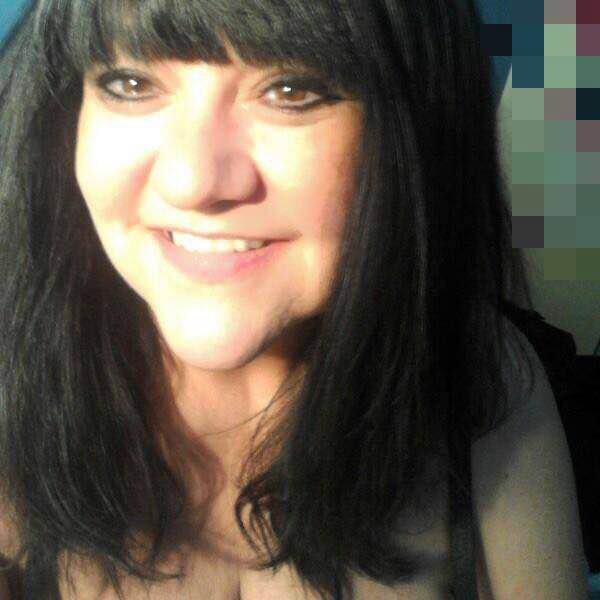 Katherine Weidman
COMMUNITY LIAISON
Katherine has worked for the Federal Aviation Administration for 31 years. Born in Puerto Rico, she grew up in southeastern Connecticut, then moved with her family to Indiana. She's lived downtown Indianapolis for 2 years, currently in the Chatham Arch district. She loves the arts, restaurants, clubs and recreation the city offers, especially the Mass Ave area. She's as bad at bowling as she is at golf but likes to think she makes up for her lack of skills with an abundance of enthusiasm.
Stacy Wriston
BOARD MARKETING ADVISOR
Wriston received her B.S. from the State University of New York with a double major in English and Psychology and her M.A. in English from Butler University. She served as Director of Customer Communication at Sallie Mae, where she spent 14 years of her career. She recently transferred to Wiley Publishing, where she manages academic marketing for Behavioral and Public Health, K12 and Higher Adult Education titles. She has worked in some form of marketing for the last 16 years; her specialty is direct to consumer marketing and loyalty/retention programs. Stacy has also been an adjunct professor at Marian University for the last 9 years and still enjoys teaching short stories, professional writing and literature analysis.
Leslie Mastin
VP & SOCIAL MEDIA DIRECTOR
Leslie Mastin is a Research Manager at Kite Realty Group, in Indianapolis, Indiana. She started her career in the travel industry, first as a leisure travel agent, then moving into corporate travel. She moved into commercial real estate after 9/11, when the travel industry took the brunt of that recession.
She's been in the commercial real estate industry for 14 years, and has worked at Kite Realty Group since 2007. Kite Realty Group Trust is a full-service, vertically-integrated real estate investment trust focused primarily on the development, construction, acquisition, ownership and operation of high quality neighborhood and community shopping centers in selected growth markets in the United States. She's currently a Research Manager, overseeing property marketing materials such as, aerials, maps, demographics, bullet points and miscellaneous research, as well as custom presentations for retailers and portfolio reviews. She is also a member of the International Council of Shopping Centers (ICSC) North American Research Task Force.
In her spare time, she loves attending art, theater, history, sporting, or music events and also volunteers locally for the Urban Land Institute, Irish Fest, Planned Parenthood, and The Indy Fringe Festival.
Jada Halse
EDITOR IN CHIEF & SOCIAL MEDIA ADVISOR
A member of the Indy Crash Board of Directors since 2015, Jada Halse works as a full-time Deputy Prosecuting Attorney with the Marion County Prosecutor's Office, and as a part-time Adjunct Instructor in Marian's Adult Programs (MAP) at University Marian University, both in Indianapolis, Indiana. Originally from Rapid City, South Dakota, Halse, now a Hoosier, resides in Indianapolis, Indiana.
Halse brings a diverse career and educational background with her to the Indy Crash. She has experience working as a television and radio news reporter and editor; marriage and family therapist, scientific researcher in the areas of biology, veterinary medicine, psychology, and family therapy; career counselor; college tutor; academic paper editor; college instructor, and attorney in employment, family, and criminal law. Halse is an alumna of the Indiana University School of Law, Indianapolis; Purdue University Calumet Marriage and Family Therapy Program; University of Missouri, Columbia School of Arts and Science (psychology and East Asian studies), and School of Journalism; and Boston University College of Arts and Sciences.
An avid sports fan, Halse aggressively follows the professional sports teams of Indianapolis and the college teams from her alma mater, Mizzou. A high school athlete who played a variety of sports, Halse now focuses on weightlifting, bowling, and running 5k races. As a feminist, Halse supports organizations that promote equality and assist women; since Indy Crash furthers both causes, its Board of Directors is a perfect fit for her. Halse spends her tiny bit of free time multitasking the following: cooking, reading, watching Game of Thrones, wine tasting, and engaging in a battle of wills with her two dogs, Bolt and Parsnip.